General Surgeons Of Western Colorado
1001 Wellington Ave
Grand Junction, CO 81501
(970) 243-0900
(970) 245-4235 fax
map

Personal Bio
The Journey
Dr. Hanly was born and raised in Laramie, Wyoming, the eldest of three children. His father was a concert violinist and his mother a computer scientist, and both taught at the University of Wyoming for the majority of their careers.  Dr. Hanly was an average student during elementary school, preferring sports (basketball, tennis, and skiing), music (violin and piano), and exploring the outdoors (camping, fishing, and whitewater rafting) to studying during his younger years.  At the age of 14, he developed recurrent abdominal pain that sent him to the emergency room three times in a two-month period.  The doctors ran a number of tests, but could not determine the source of his pain.  It wasn't until Dr. Lyman "Rick" Brothers , a surgeon in Laramie (now in Steamboat Springs, CO), did exploratory surgery that the cause of Dr. Hanly's pain could be identified.  What turned out to be a simple hernia for Dr. Brothers to fix was a life-changing event for the young boy.
"As long as I live, I will never forget Dr. Brothers walking over to my bed in the recovery room where I was waking up after surgery.  He had this big grin on his rancher mustache-adorned face, and he gave me a big thumbs-up.  'I fixed you, pardner, you're gonna be all right,' he said to me.  Those words remain some of the most comforting I have ever heard.  As I got older and my interest in surgery grew, Dr. Brothers let me "shadow" him on rounds in the hospital and as an observer in the operating room.  Dozens of times I heard him say, with the same kindness, caring, and sense of personal satisfaction, similar words to other patients and their families struggling with illness.  I knew that if I could be used to provide half as much comfort, care, and healing, and have even a fraction as much fun as Dr. Brothers seemed to have doing it, I had found my calling."
Thankfully, when Dr. Hanly realized that he wanted to be a surgeon, he at least had the sense to know that he was going to have to buckle down and really apply himself as a student.  And buckle down he did.  He managed to get all "A"s at Laramie Senior High School and graduated as one of his class valedictorians.  He worked even harder in college at the University of Wyoming, again getting straight "A's" except one, a "B" in art history during his participation in a study abroad program at the University of London in England.  But despite his imperfections (he will plainly tell you that his one "B" in college is the least of many), it was during his senior year in college that he got his "big break"—acceptance to the #2 medical school & #1 hospital in the country: Johns Hopkins.  As far as he knows, he is the first and only Wyoming native to have ever been granted admission to the Johns Hopkins University School of Medicine.  Dr. Hanly jokes that to get into Johns Hopkins Medical School, you have to be at least reasonably smart and have proven yourself academically, but even more importantly, you have to be really special in some "other" way.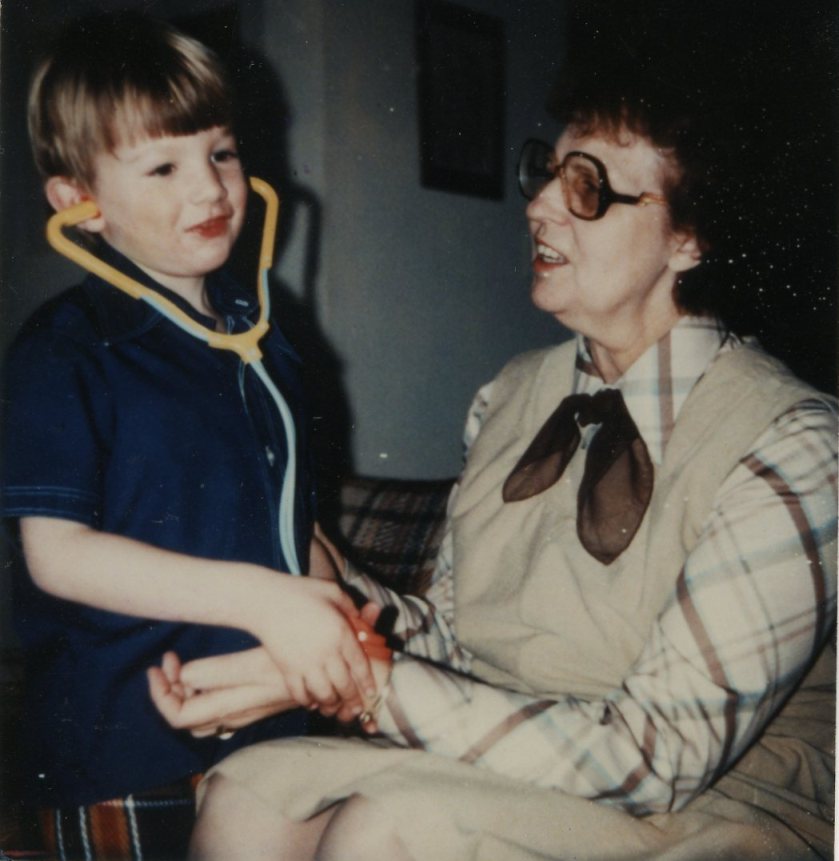 Dr. Hanly learned shortly after arriving at Johns Hopkins that each of his classmates had something extraordinary about them that set them apart from other bright wannabe doctors.  His class included in its membership an Olympic athlete, the daughter of a famous T.V. personality, a paleontologist who had helped excavate important dinosaur finds around the world, and so on and so on.  After months of insecurity, Dr. Hanly eventually figured out what made him "special"—he was from Wyoming!
Regardless of whether Dr. Hanly really deserved to get into Johns Hopkins, or whether he was just accepted as the token Wyomingite to meet that state's quota for the century, from there, Dr. Hanly was spring-boarded into an exciting academic career in surgery where he learned both the art of his trade as a surgeon and the skills of problem-solving and scientific investigation.  But throughout his gallivanting around the country, and even the world, speaking about peritoneal machrophages and teleroboticsurgery (whatever those are), Dr. Hanly never forgot the mountain west.  He never forgot the unparalleled display of God's creative genius seen from the top of one of the Rockies' "fourteeners," the exhilaration of a crisp alpine morning on the ski slopes with a foot of fresh powder, or the peace and rest found in complete isolation from all aspects of contemporary American life on the banks of the Colorado, Green, or Dolores Rivers.  He also never forgot the people—their unique blend of stoic independence and generous community.  And as his own children got older, Dr. Hanly knew that for his own sake, and for the sake of his children, he had to get his family back west.  He moved his family to Grand Junction, Colorado in 2010 and has never looked back.
FAITH
Dr. Hanly is passionately committed to his faith as a follower of Jesus Christ.  Dr. Hanly began following Jesus when he was 10 years old.  While there have certainly been times in his life when he has strayed from God, and even now, he knows that he frequently discredits his God with conduct unbecoming one of His children, Dr. Hanly has found God's love to be inescapable, and he tries to rely daily on the presence of God's grace in his life to cover his imperfections and inspire him to live a life of purpose—striving to love God with all his heart, soul, mind, and strength, and to love others even more than he loves himself.
Dr. Hanly serves as an Elder at Calvary Bible Church in Grand Junction where he leads worship on the guitar at the Sunday morning services.  Dr. Hanly recognizes that not all of his patients share his personal religious beliefs.  While he has no desire to "impose" his faith on others, he is enthusiastic about sharing his personal faith journey with anyone who is interested.  Furthermore, for those of his patients who view their own faith as important to their healing process, Dr. Hanly is eager to pray with them, focusing on common ground, if they so desire.
MISSIONS
His faith in God, love for adventure, and enjoyment of both the technical and humanistic aspects of surgery have made international medical mission work a passion of almost obsessive proportions for Dr. Hanly.  He has been blessed with the opportunity and support from friends and family to serve as a manual laborer, physician, and surgeon to the mission fields of Croatia, India, Indonesia, Kyrgyzstan, Mexico, Rwanda, and Thailand.
FAMILY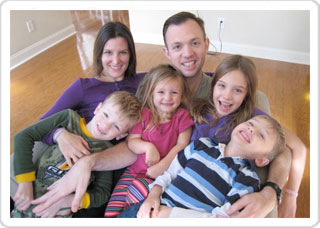 Dr. Hanly has been "head-over-heels" in love with his wife Jennifier for almost a decade and a half.  Before making the decision to stay at home with, and then homeschool their children, Jennifier worked as a social worker, helping victims of sexual child abuse.  Jennifier grew up in Aurora, CO, but attended college at the University of Wyoming where the two met.  However, they really got to know each other when they both volunteered to serve on a short-term mission trip as members of a team of college students that spent a summer helping families in Croatia rebuild their homes after the civil war there.  Dr. and Mrs. Hanly home school four children: Mical, Micah, Josiah, and Rachel.
INTERESTS
In addition to his faith in God, his love for his family, his zeal for medical mission work, and his passion for surgery, Dr. Hanly enjoys international travel (he has been to 40 countries on 5 continents), music (classical symphonic and contemporary Christian alternative being his favorite genres), and the outdoors.  Dr. Hanly is an avid whitewater rafter & kayaker, mountain biker, camper & fisherman, and alpine skier & snowboarder.  He also never turns down the opportunity to spend a few days at the beach with his wife (one of her recreational passions).